The 3 Doors Practitioners Association (3PA)
Upon completion of an Academy, a graduate then becomes part of The 3 Doors Practitioners Association (3PA), a worldwide network of presenters, mentors and graduates that support your continued personal growth, creative expression and service to others.
The 3PA exists within The 3 Doors international organization and is guided by a council of its members from more than twenty countries. Its intention is to provide multiple avenues for graduates to connect with one another, access continuing education and training, and be supported to serve their communities and society at large. Out of the collective energy of ongoing connection will come the ideas, teachers, projects, service and creative expressions that will carry on Tenzin Wangyal's vision for The 3 Doors.
Open Channel is a platform for 3PA members to find and share 3 Doors news, resources, events, and guided practices.
Contact chelsea@the3doors.org if you are an academy graduate and need the Open Channel password.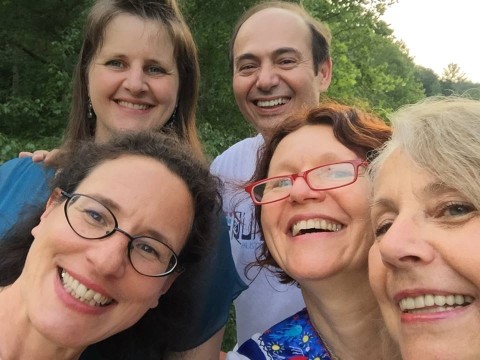 Latest Community Activity
Robyn Tighe
The 3 Doors is pleased to present the graduates of the Latin American Academy who celebrated the culmination of 2 1/2 years of group retreats, personal practice, and community building under the guidance of
Chelsea Canedy
In June 2018, 25 people gathered at the Pauenhof Retreat Center, Sonsbeck, Germany for the first Walking the Healing Path program led by Senior 3 Doors Teacher Raven Lee, Ph.D. This new 3 Doors
Robyn Tighe
Walter Hofmann, 3 Doors Presenter Walter Hofmann is a 3 Doors Academy graduate and a Presenter who leads a well-established practice group in Zurich, Switzerland. He is also partnering with other Academy