The 3 Doors provides Tibetan meditation programs and practices to people in more than 20 countries, supporting practitioners in their natural inclination to serve the wellbeing of others. Graduates of our programs are bringing these life-changing practices into their local communities, inspiring positive change that ripples out.  As an international nonprofit organization, only a portion of our operational costs are covered by tuition income. We rely on the generosity of practitioners and philanthropists to:
Reach more people with 3 Doors programs and practices
Nurture a supportive, diverse, and creative 3 Doors community
Develop meaningful, transformative programs
Increase program scholarships opportunities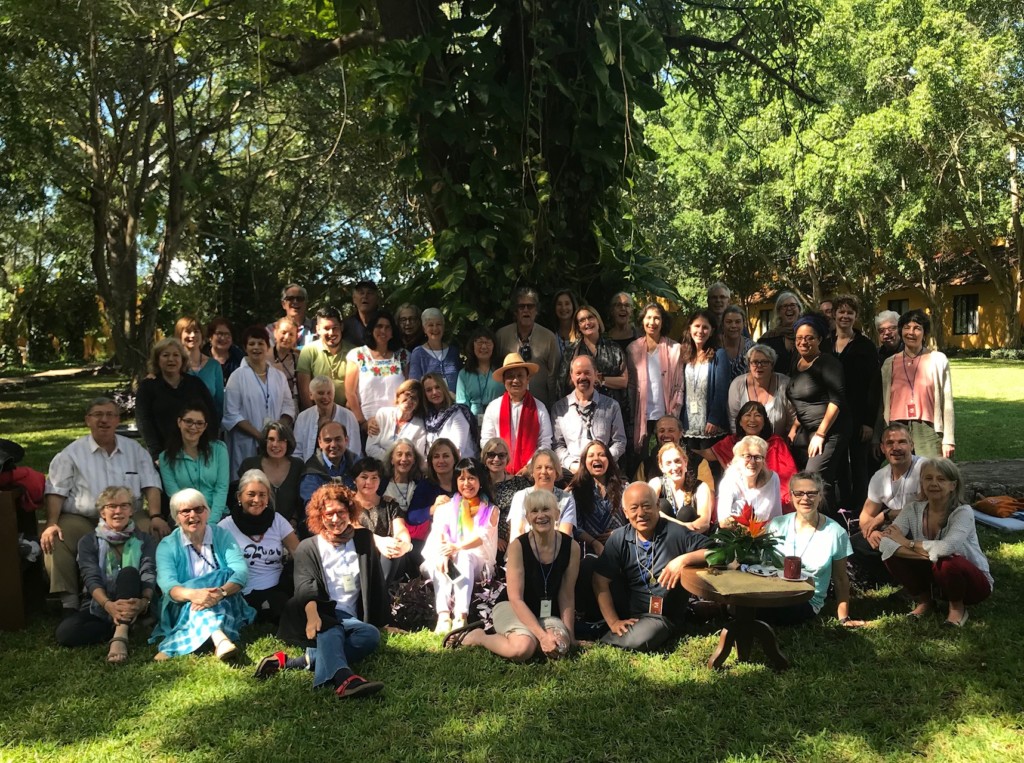 Your gift is important. There are a variety of giving options and the process is easy.
MAKE A DONATION online with one of the buttons below or use the Mail-in-Form. You may email robyn@the3doors.org for assistance in setting up a donation online or by phone.
EVERGREEN PARTNERS provide ongoing reliable support for The 3 Doors. With an "Evergreen" gift, your annual or monthly donation continues until changed or canceled. We are grateful for Evergreen donations in any amount – starting at $5 a month. Evergreen donations are used where the organization needs it most. 
FOUNDATIONAL FUND PARTNERS support critical and timely 3 Doors operational initiatives for our long-term sustainability.  Recently launched in May 2018, this is a new 3 Doors giving opportunity. The Foundational Fund is a three-year commitment with a minimum annual gift of $1200 or $100 a month. We are seeking 60K annually to seed this fund.  Contact robyn@the3doors.org to make a Fund pledge.
~ Please help us reach our goal – we have 56K to go for this year! ~
LEGACY PARTNERS make lasting and meaningful gifts to The 3 Doors through their wills and estate plans. These gifts ensure that The 3 Doors practices and programs will be here for generations to come.
Contact robyn@the3doors.org to set up a meeting with our Legacy expert.
The 3 Doors is a nonprofit, 501(c)(3), tax-exempt educational organization; tax ID # 27-3293201
Note: Next time you shop on Amazon.com, go to AMAZONSMILE.COM.  If you select "The Three Doors" as your charity, then .5% of your purchase will be donated to The 3 Doors at no cost to you. The program is fully integrated with your regular Amazon account and has the exact same product and pricing selections.