Your gift is much appreciated and of great value in supporting us to bring The 3 Doors meditation programs and practice to more people. The donation process is easy. Just click the above Donation button to give a gift by PayPal or credit card, and write in your desired donation amount. All donations default to one-time donations. If you would like your donation to be a consistent monthly amount, then check the monthly box on the form. At any time, you may stop your monthly donations, by simply contacting chelsea@the3doors.org.
We are currently accepting donations in the following areas: General Donation, European Academy Scholarship, Latin American Academy Scholarship, North American Academy Scholarship, Compassion Project Scholarship and DZA Council Fund. Donations will default to a general donation category and will be used where the organization needs them most, unless specific requests are typed into the "add specific instructions to the seller" area of the online form.
Another way people donate is by making a Legacy Contribution through a will or estate plan. These gifts help to ensure that The 3 Doors practices and programs will be here for generations to come.
Contact robyn3doors@gmail.com if you would like to additional information about making a donation to The 3 Doors.
The Three Doors (The 3 Doors) is a nonprofit, 501(c)(3), tax-exempt educational organization; tax ID # 27-3293201. Please make your check out to "The Three Doors" and mail your donation to The Three Doors, 554 Drumheller Ln, Shipman, VA 22971
The 3 Doors provides Tibetan meditation programs and practices to people in more than 20 countries, supporting practitioners in their natural inclination to serve the wellbeing of others. Graduates of our programs are bringing these life-changing practices into their local communities, inspiring positive change that ripples out.  As an international nonprofit organization, only a portion of our operational costs are covered by tuition income. We rely on the generosity of practitioners and philanthropists to:
Reach more people with 3 Doors programs and practices
Nurture a vibrant international 3 Doors community
Develop meaningful, transformative programs
Provide program scholarships opportunities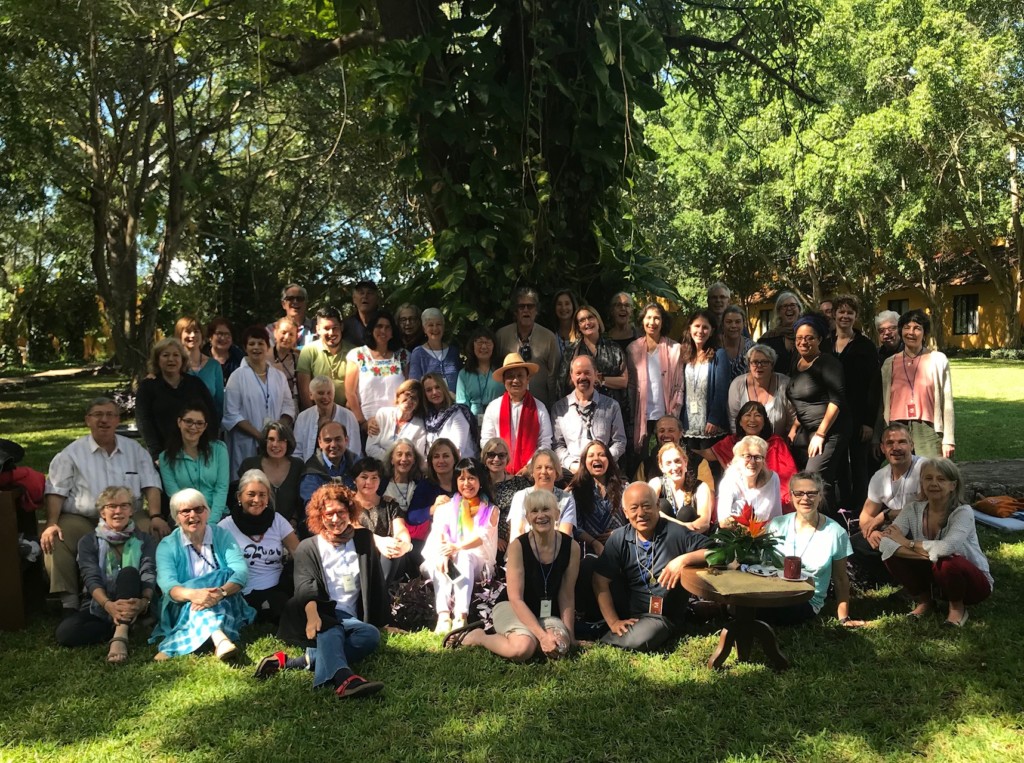 Note: Next time you shop on Amazon.com, go to AMAZONSMILE.COM.  If you select "The Three Doors" as your charity, then .5% of your purchase will be donated to The 3 Doors at no cost to you. The program is fully integrated with your regular Amazon account and has the exact same product and pricing selections.