An Interview with Lisa Simone by Lise Brenner.
All graduates from The 3 Doors Academy have documented the ways in which their lives have changed in relation to self, family and friends, and professional/community work. Lisa Simone, daughter of internationally renowned singer
Nina Simone
(1933-2003), graduated from the Academy in April 2015 and shares these reflections about her experience.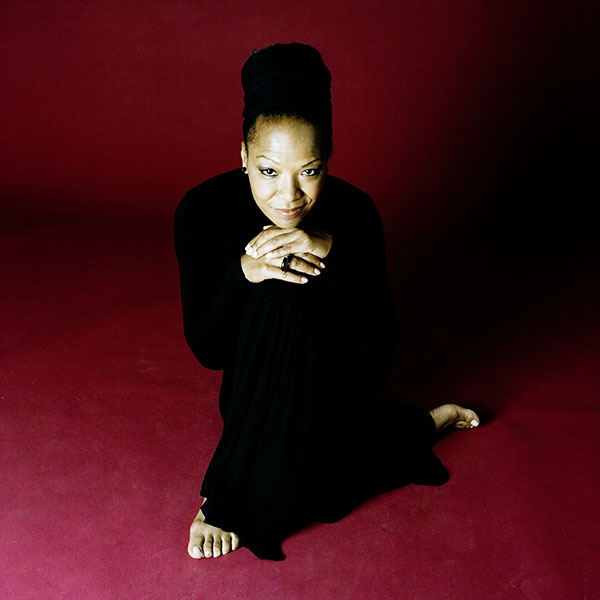 Many seem to think that my Academy transformations are directly related to my creativity as a singer, and in retrospect, that has not been the case. My family legacy, my relationship to it, and the many doors behind which more pain and suffering lived, has been perhaps the most complicated and deeply personal situation brought to my practice in need of healing.  The stage and the ability to alchemize my pain into something beautiful, through song, has always been my refuge, yet "who am I?" was the nagging question.
In my first The 3 Doors retreat, during one of our sunrise meditations, this question arose—accompanied by lyrics from Bob Marley's tune: "you running, and you running, and you running away, but you can't run away from yourself"
Today, not only do I know and love who I am, I am grateful for where I come from, and am confident in where I am going.  The changes that have taken place as a student of The 3 Doors practices have played a pivotal role in helping me find my path. The confidence and joy in which I now walk and perform touches the hearts of many each time I go onstage to truthfully share my heart and soul.
When I entered the 3 Doors Academy I was known by the single name: Simone.  Now, with all the integrating work I have done on my mother and my family, on my art, and on myself, I am complete and so, I have retaken my given name. After 20 years of performing as Simone, this renaissance as Lisa Simone, living in my mother's house in France, continuing her legacy on my own terms, joyfully… says it all!