The European Academy is now underway and the six group retreats will be held at the Pauenhof Meditation Center near Dusseldorf, Germany. The European Academy is taught by Raven Lee and an additional 3 Doors Senior Teacher.
Program Description and Benefits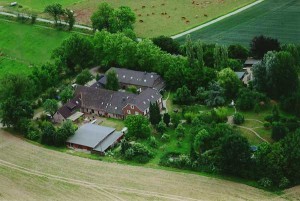 The Academy provides you with the opportunity to engage deeply in the process of self-discovery. It is rigorous in the sense that you are asked to make an active and on-going commitment to self-reflection and meditation. It is challenging at times, since facing yourself can be humbling and disorienting. And it is frequently joyful, since the freedom of going beyond perceived limitations and experiencing the abundant resources of your true nature is liberating.
A great strength of the program is that it draws upon the collective power of the group for support in transforming personal limitations. The trainee participates in six residential retreats, shares experiences in monthly small group conference calls with a mentor, works with a buddy to encourage personal practice, and draws upon the mentor relationship for individual guidance and direction. The Academy environment is one of complete confidentiality, support, and the genuine warmth that emerges when people openly share their journeys with one another. The Academy program concludes with a formal graduation ceremony.
Presenters: Raven Lee & an additional 3 Doors Senior Teacher
Location: Pauenhof Meditation Center near Dusseldorf, Germany
Retreat Dates: November 2016-June 2019.  Six retreats over two and one-half years.
This Academy is now underway and no longer accepting applications. Contact Us to be on a notification list for the next Academy.
Details for the next group retreats (current Academy participants only)
November 6 – 12, 2016
June 11 – 17, 2017
November 5 – 11, 2017
June 10 – 16, 2018
November 4 – 10, 2018
June 16 – 22, 2019
   (Graduation Ceremony Friday June 21, 2019)
Six group retreats of five and one-half days each, spanning the two and one-half year program, two group retreats per year.
Program study materials including written practice instructions and the recordings of the teachings and guided meditations from each group retreat
Five one-hour individual mentor sessions
Monthly group conference calls with your mentor
Video presentations from the Founder, Tenzin Wangyal, after each of the first five retreats
The support of a close community of practitioners through this program and beyond
Upon graduation, the opportunity to be a part of the international 3 Doors Practitioner Association (3PA)
The 3 Doors Academy is a 2 1/2 year commitment of focus and energy. You will be invited to fulfill these requirements:
Attend all six group retreats
Maintain a daily practice of 3 Doors meditations both formally (on the cushion) and informally (in daily life)
Explore repetitions of the A OM HUNG RAM DZA mantra as a support practice and as instructed by your Academy teachers.
Document 63 positive changes made through meditation practice, self-reflection, and journaling taking place in relationship with yourself, with your family and others, and in your professional life or participation in society
Complete 21 personal retreat days, with no single retreat being shorter than three days
Participate in six hours of personal meetings with your mentor
Participate in monthly group conference calls led by your mentor
Raven Lee, Senior Teacher
Raven Lee is a Jungian based psychotherapist, meditation teacher, diplomate in energy psychology, and board certified fellow in clinical hypnotherapy. She is a senior student of Bön Buddhism, and teaches The 3 Doors Academy in Europe. She holds a Ph.D in Transpersonal Psychology from the International University for Professional Studies and a MSW in Clinical Social Work from the University of Southern California. The founder of Integrative Wisdom Path, Raven integrates Buddhist principles and shamanic healing practices with Western psychology and interpersonal neurobiology in her private practice in Pasadena, CA, where she specializes in mind/body healing and the treatment of trauma.