Compassion Project In-Person Retreat
This spring join us for a five-day Compassion Project retreat to explore together the healing and transformative power of The 3 Doors contemplative practices. There will be opportunities to:
Enter periods of silence to develop intimacy with yourself. A day and a half of this retreat will be dedicated to silent practices indoors and out in nature.
Share experiences in the community of 3 Doors practitioners and deepen the resonance of compassion with self and others.
Refresh your connection with the simple joy of being present to all that life offers.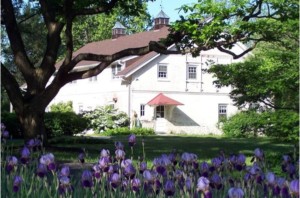 This retreat is held at the beautiful Pendle Hill campus, near Philadelphia, PA. It is one of the oldest retreat centers in the country and is dedicated to transforming lives and a vision "to create peace with justice in the world." In addition to being situated on 24 acres of land, there is an arboretum and an art studio workshop space open for your exploration. Read more about Pendle Hill retreat center .
TEACHERS: Marcy Vaughn & Gabriel Rocco
Location:  Pendle Hill retreat center, 338 Plush Mill Road, Wallingford, PA 19086. Directions.
COST:  On-site accommodations ranging from $775 – $1175, everything included – tuition, meals, and lodging. Commuter rate of $710 includes tuition and meals. Prices increase by $75 after March 2nd. Click registration button to view all options. The meals are delicious and the cooks make accommodations for dietary needs and restrictions.
WHO CAN ATTEND: 
Graduates or current participants of any 3 Doors Compassion Project program.
3 Doors Presenters (those who have started the program and those who are Approved or Authorized).
DATES/TIMES:
April 3 – 8, 2018

Arrive and settle Tuesday afternoon April 3. First meditation will be at 4:30 pm. Dinner is at 6 pm. Evening practice is 7:30 – 8:30 pm.

Practice begins at 7 a.m. Evening practice ends at 8:30 p.m. (breaks and lunch during the day)

Departure after lunch at 1 pm on Sunday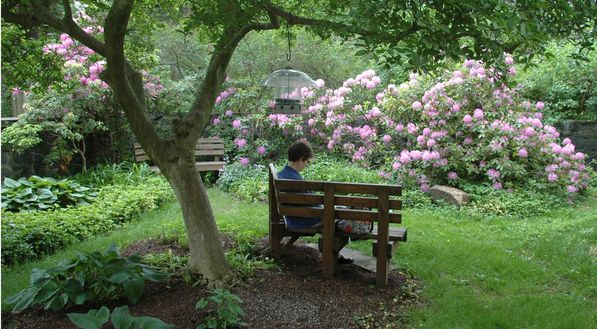 Register for The Compassion Project In-Person Retreat