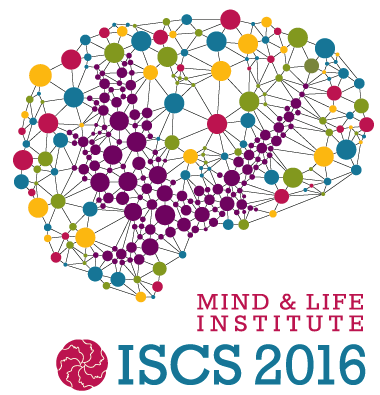 Estamos felices de compartirles que el maestro principal de Las 3 Puertas, Alejandro Chaoul, Ph.D., es un ponente invitado de la Facultad Contemplativa en el Simposio Internacional de Mente y Vida para Estudios Contemplativos (ICSC) en este año, presentado por el  Mind & Life Institute (Instituto de Mente y Vida). Durante esta conferencia con cuatro días de duración, de Noviembre 10 al 13, en San Diego, EUA, Ale guiará una práctica de Meditación Tibetana con Sonidos llamada Las Sílabas Guerreras, una de las prácticas principales de los programas de Las 3 Puertas. El también presentará su investigación en el Centro de Cancerología MD Anderson, sobre el yoga tibetano y la meditación tibetana para personas con cáncer y sus cuidadores.

Durante una sesión contemplativa llamada Meditación con Sonido Tibetano, los asistentes aprenderán acerca de y practicarán un método de meditación tibetana que ha demostrado mejorar la memoria a corto plazo y la función de velocidad cognitiva en mujeres que sintieron falla cognitiva después de recibir tratamiento de quimioterapia para cáncer de mama.  Adicionalmente, Ale presentará un artículo: "Randomized trial of Tibetan Yoga in Woman with Breast Cancer Undergoing Chemotherapy" ("Prueba aleatoria de Yoga Tibetano en mujeres con cáncer de mama recibiendo quimioterapia") y un cartel, "Meditation group classes improve cancer patient and caregiver distress" ("Las clases de meditación grupal brindan mejoría a la angustia del paciente con cáncer y de su cuidador").

"Me honra el ser ponente en este simposio, junto a meditadores, investigadores y eruditos a quienes admiro, en lo que considero el primer foro de esta categoría. También es una maravillosa oportunidad para elevar la conciencia hacia las prácticas contemplativas tibetanas que aprendí de mis amados maestros, y algo de la investigación que mis colegas y yo hemos podido conducir", – comentó Ale, quien es también Profesor Adjunto y Director de Educación en el Programa de Medicina Integrativa del Centro de Cancerología MD Anderson.

Entre varios de los demás colaboradores, Ale fue acompañado en esta investigación por el fundador de The 3 Doors (Las 3 Puertas) y del Instituto Ligmincha, Tenzin Wangyal Rinpoche, y el Director Investigador para estos estudios fue Lorenzo Cohen, PhD,  director del programa de medicina integrativa en el centro de cancerología MD Anderson en Houston, TX. EUA.

INVESTIGACIÓN

Milbury K, Chaoul A, Biegler K, Wangyal T, Spelman A, Meyers CA, Arun B, Palmer JL, Taylor J, Cohen L. Tibetan sound meditation for cognitive dysfunction: results of a randomized controlled pilot trial. (Meditación con sonido tibetano para disfunción cognitiva: resultados de la prueba piloto aleatoria de control.  Psychooncology. e-Pub 5/2013. PMID: 23657969.

Chaoul A, Milbury K, Spelman A, Engle R, Arun B, Wei Q, Harrison C, Perkins G, Valero V, Babiera G, Wangyal T, Cohen L. Randomized trial of Tibetan Yoga in Breast Cancer Patients Undergoing Chemotherapy, (Prueba aleatoria de yoga tibetano en pacientes con cáncer de mama recibiendo tratamiento de quimioterapia), 13th International Conference of the Society for Integrative Oncology, 2015.

ACERCA DE…

Mind and Life's International Symposium for Contemplative Studies (ISCS) (Simposio internacional de cuerpo y mente para estudios contemplativos) es una conferencia académica bienal que reúne a líderes de una amplia gama, incluyendo neurociencia, psicología, ciencia clínica, filosofía, economía, humanidades, física y educación.  www.mindandlife.org

The 3 Doors (Las 3 Puertas) es una organización internacional de meditación fundada por Tenzin Wangyal Rinpoche, que enseña métodos de meditación tibetana con aplicaciones prácticas para la vida cotidiana. Transformando vidas a través de la meditación.  www.the3doors.org

Para mayores informes o preguntas de medios, por favor contacta a: robyn@the3doors.org.